By now, you'll have gathered that Albert's Schloss is our favourite spot in Birmingham for all things Bavarian. If it's yours too, or if it's on your Birmingham bucket list, it's time to get excited. One of the West Midlands' biggest Oktoberfest parties is coming to Birmingham's best show bar! Think lederhosen, brass and marching bands, wiener eating and bier samples, in a pure Oktoberfest party.
From Saturday 16th September, Oktoberfest celebrations begin, with keg tapping, guest biers, Bavarian feasts, eating competitions and Oktoberfest-themed entertainment. The opening party will feature Ed James and Gemma Hill of Heart Radio fame. The tradition of a famous guest tapping the first keg has certainly not been overlooked here!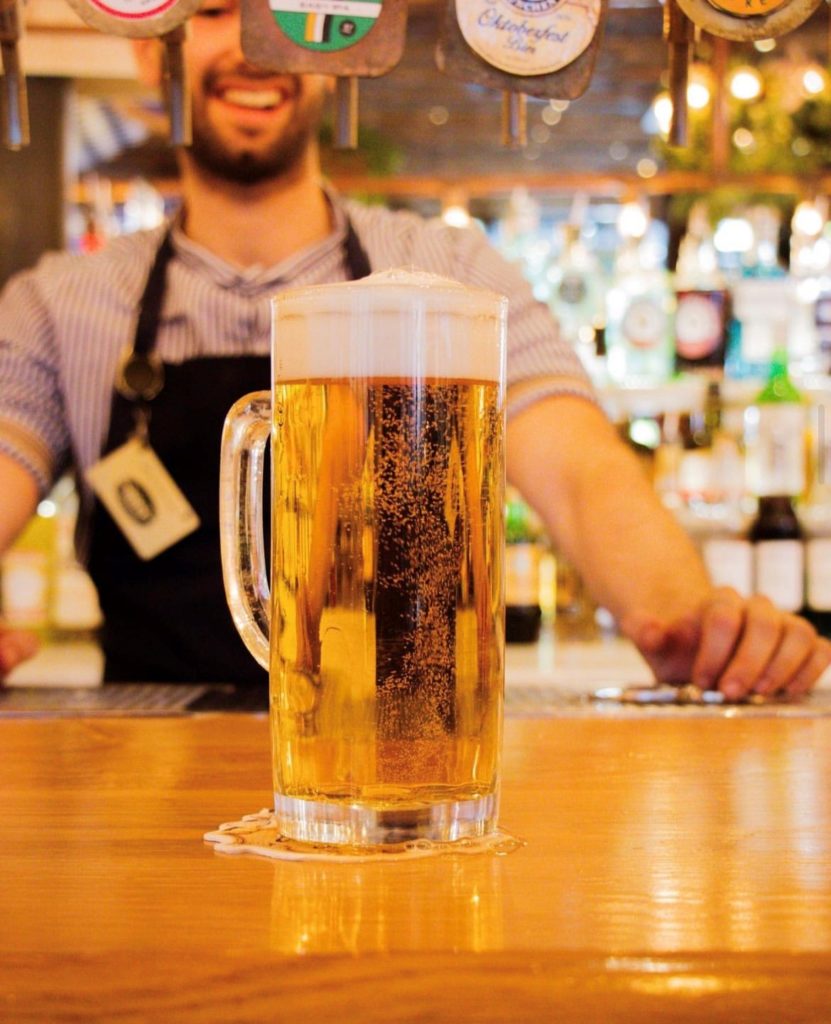 The guest bier selection includes 'Spaten Oktoberfest', traditionally the first bier barrel tapped in Germany by the Mayor of Munich. Hofbräu Oktoberfest (6.3%) is one of Albert's strongest Oktoberfest beers and is a great way to get the evening going. 'Hacker-Pschorr' or 'Bavarian Heaven' at 5.8% is a uniquely tasting, characteristic beer. A product of the variety of Bavarian barleys, 'Lowenbrau Volbier' at 5.2% is a fan favourite on the list!
Throughout the Oktoberfest festivities, you can also sample Paulaner Munich Helles, Erdinger Weissbrau, and the freshly launched Hofbräu Session Helles. The tapsters have curated an impressive lineup, so you're certain to find something to fuel your festival fun.
Après-Work: Oktoberfest Edition!
Can't make it to keg tapping this week? Fear not! Oktoberfest weekend two will begin on Friday 22nd September at 4:45 pm with the Après-Work Keg Tapping Party. If you haven't seen our posts on the brilliant Après Work events, you can check out our review here. The best way to end a long work week, Après-Work brings brilliant drinks deals to exciting evening entertainment, every weekday.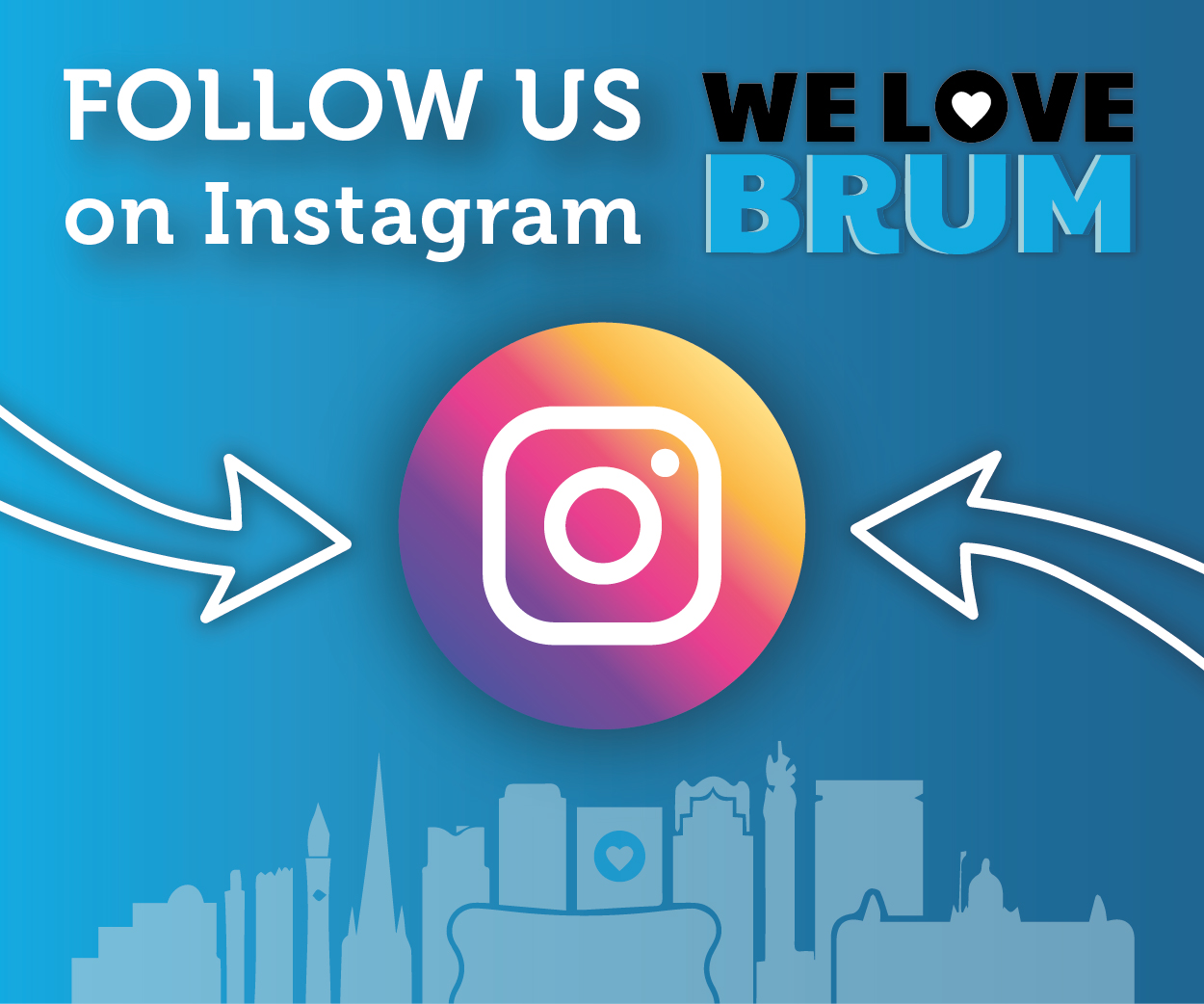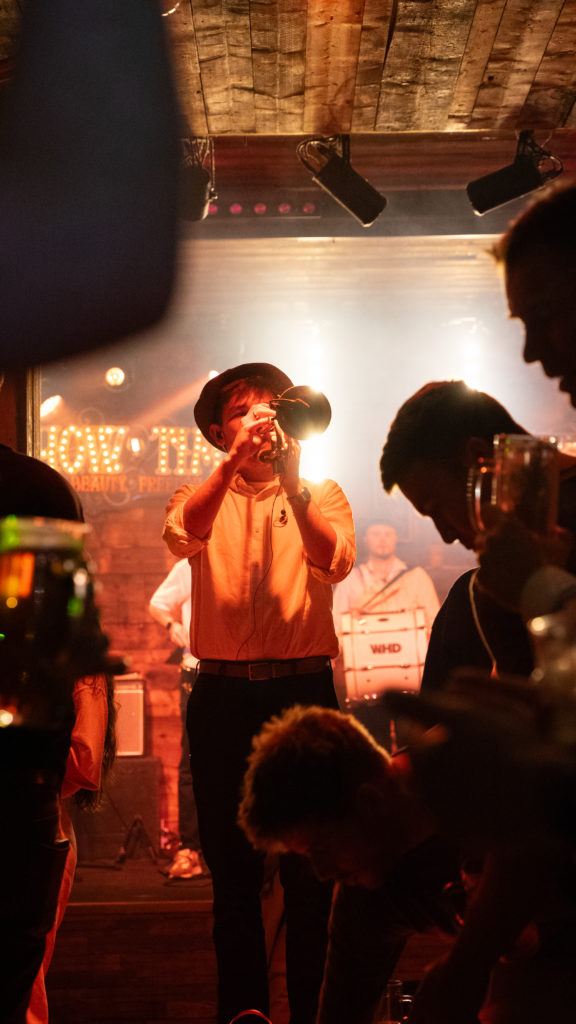 Why not round off your week with a fresh new selection of kegs to burst open? The early Friday Frolich performance from Albert's Brass Band is sure to be a treat. The Haus Band will also be putting on a show, along with DJ sets, more bier tasting and wiener samples. Could it be any more Bavarian? Though having said that, for five English pounds, you can enjoy pints of Pilsner and Hofbräu Helles. Six-pound cocktails and £25 bottles of prosecco are also up for grabs from 4-7 pm. That sounds like quite the boozy British bargain to us.
You certainly shouldn't attempt to partake in the Oktoberfest revels on an empty stomach. Fear not, Albert's Schloss has you covered there too. For parties of two to four people, why not tuck into the ultimate Bavarian Sharing Feast. A smorgasbord of roast pork, chicken schnitzel, bratwurst, kaiserwurst, pork belly, sformato, red cabbage, greens, bier jus, sauerkraut and pickles. We're hungry just thinking about it.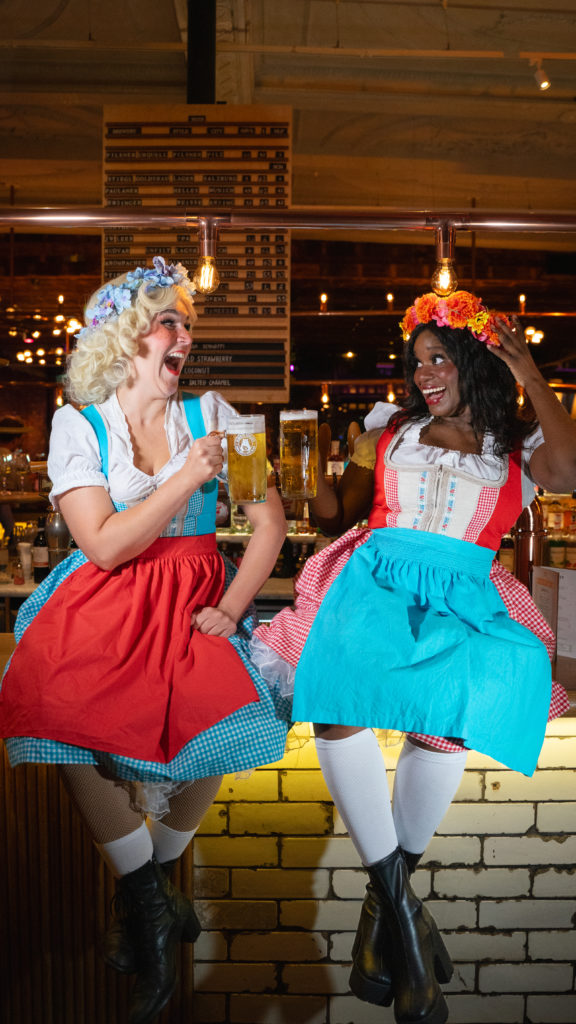 We're very excited about Oktoberfest at Albert's Schloss and have donned our lederhosen, ready to hit the taps. If you fancy celebrating the bier festival in authentic Bavarian style, Albert's Schloss is the place to be this Autumn.
Head on over to the Albert's Schloss website now to book your place. Prost!