For those unaware Karen's Diner is an interactive dining experience where you will be waited on by some of the rudest staff all for the purpose of your entertainment. This is made to be a fun, entertaining, and hilarious experience that you would have never had before. At the diner you can expect to be shouted at, name called, and even kept waiting for a table, you'll certainly find it hard to hold those laughs back.

Our Experience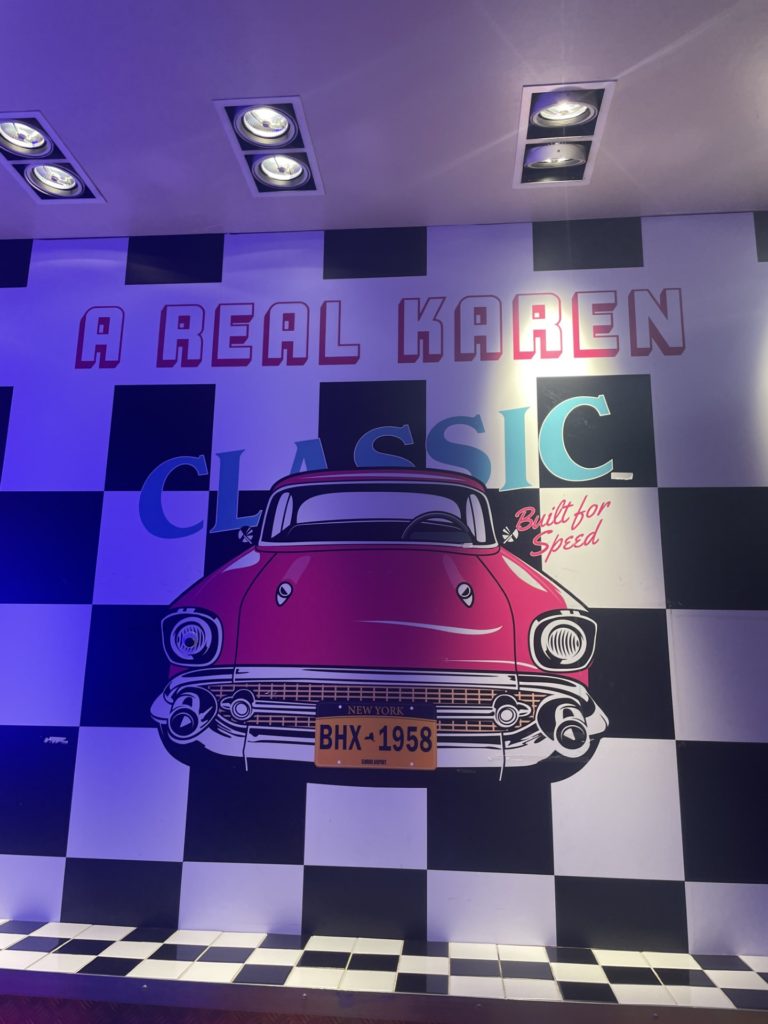 Some of the things we experience on our trip was waiting a rather long time for a table, being given paper hats with offensive names on, being talked to and engaged with, and even throwing our menus on the floor. We found it absolutely hilarious and would highly rate this restaurant if you're looking for something totally unique.

If it's your birthday you should expect some very special treatment as you will receive the Karen's version of Happy Birthday sung to you and will get to play their spin the wheel game in front of the whole restaurant. You will be made to play silly games such as finish the lyric, doing the Karen fashion show, and imitating animals.
The Drinks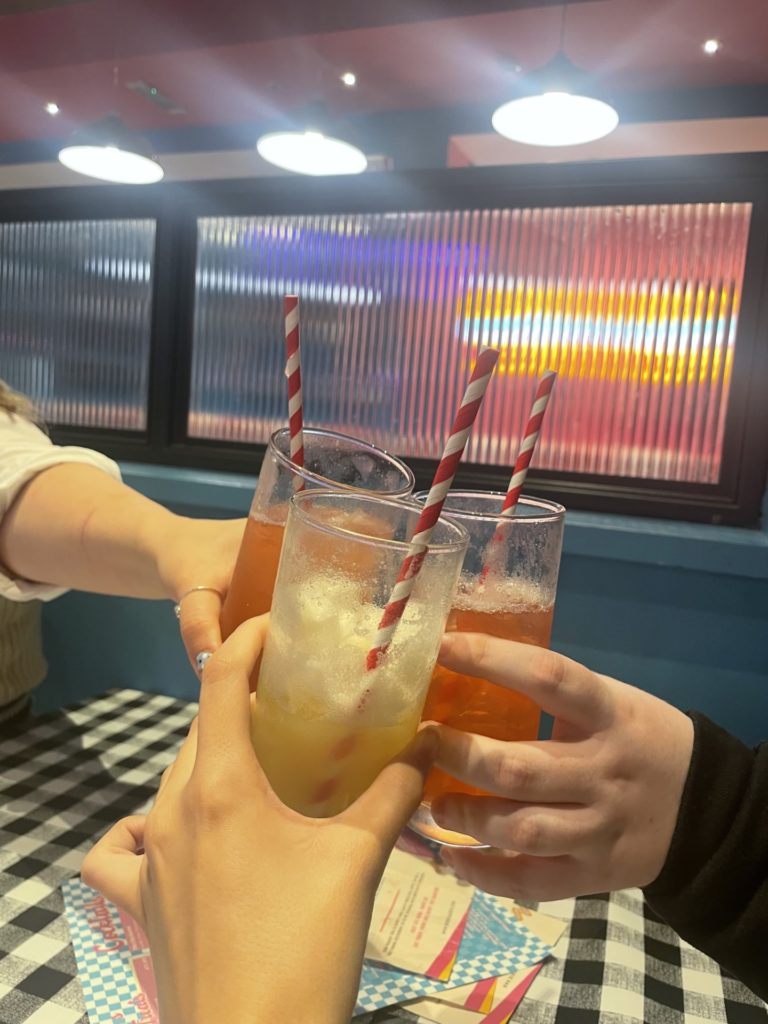 For drinks we had to try one of their cocktails these start at £9.95 but taste just amazing. We went for the Tropical Karen which contains rum, malibu, pineapple juice, coconut milk, and some lemon juice which gave it a great fruity kick. We also had the Mouthy Karen which tasted divine it had rum, bubble gum syrup, strawberry syrup, apple and lemon juice.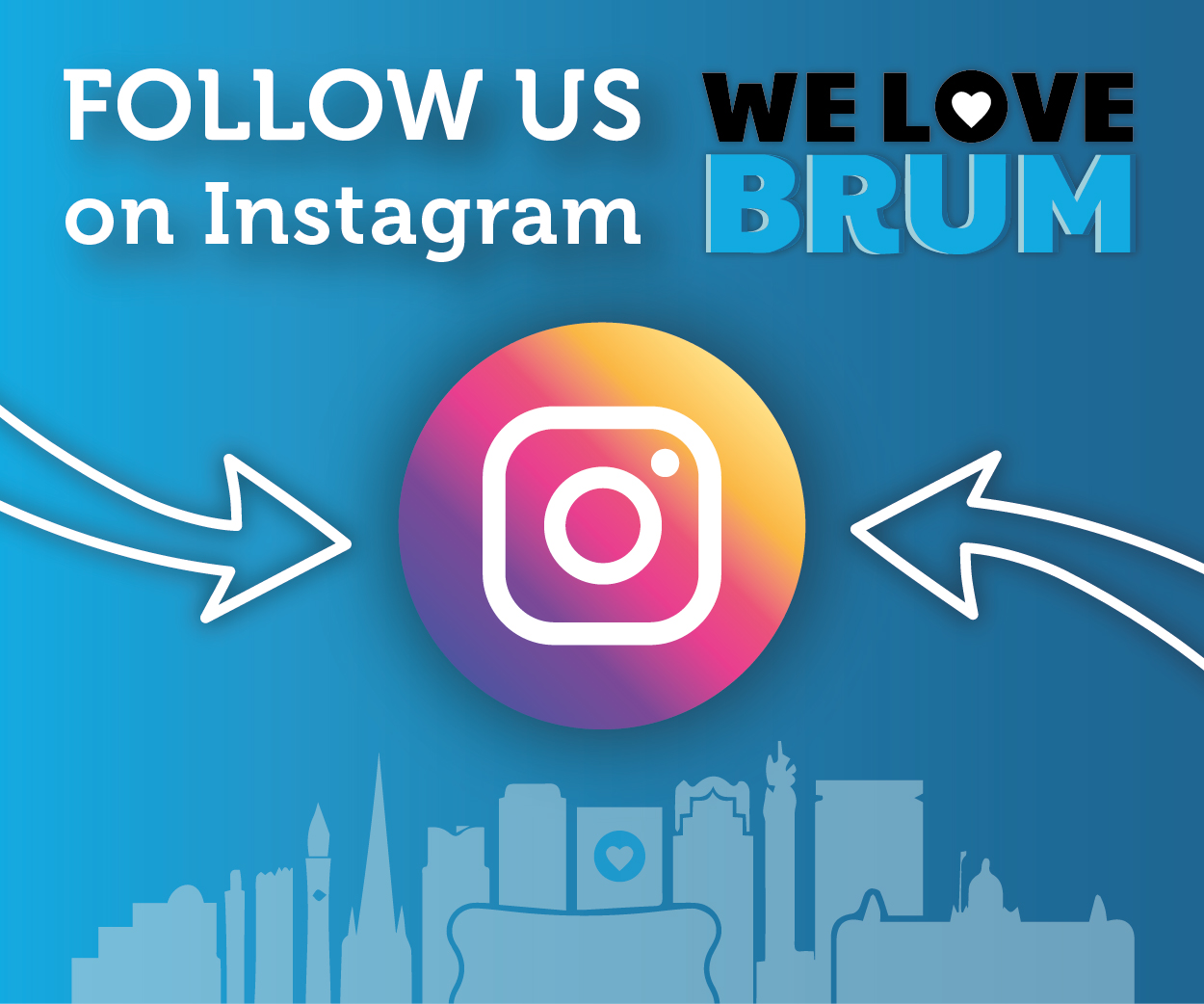 The Food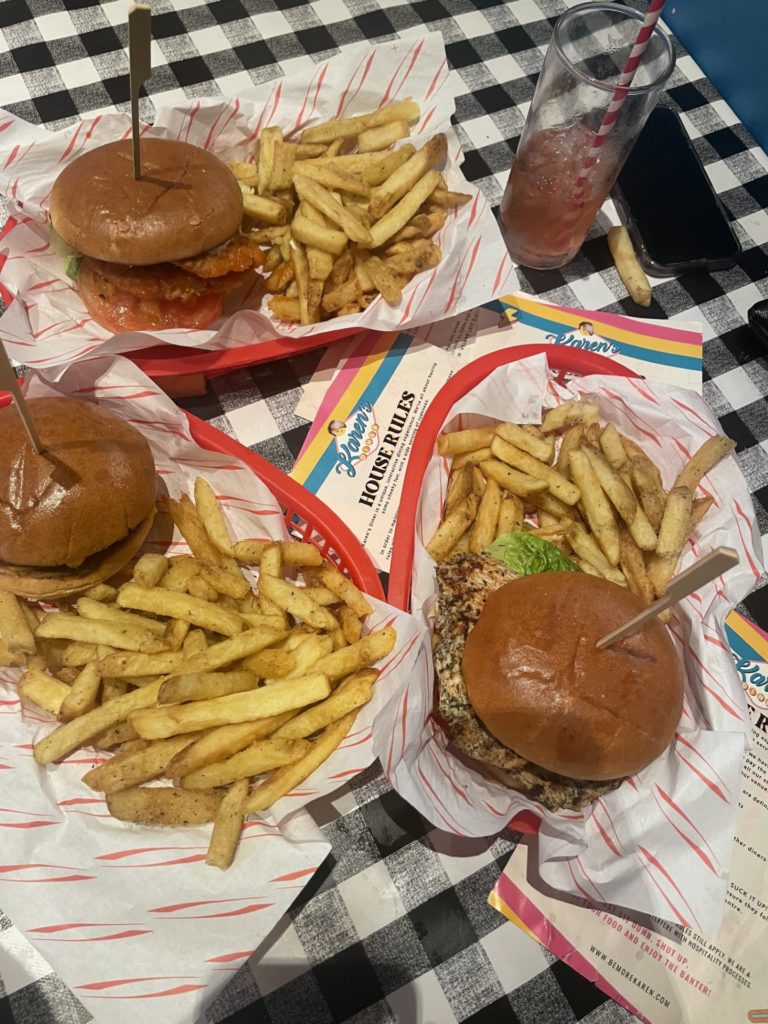 While the service may be intentionally awful the food is rather spectacular. The restaurant serves up some great plant based options so if you're veggie or vegan you may be judged but will be catered for. For food you can pick from a selection of burgers, wings, and a variety of side dishes and you will not leave here hungry as the portions on offer are rather generous.

We went for the Karen's Cousin, Twice Removed which is one of their 'chicken' vegan burgers and comes with lettuce, tomato's, cheese, and mayo all inside one of their lovely brioche buns, this dish is also accompanied with fries which have been seasoned to perfection. We also went for the Karen Royale which is a lemon and herb chicken breast burger topped with tomato's, lettuce, garlic mayo, and guacamole this dish also comes with fries but can be swapped out for sweet potato chips if you prefer.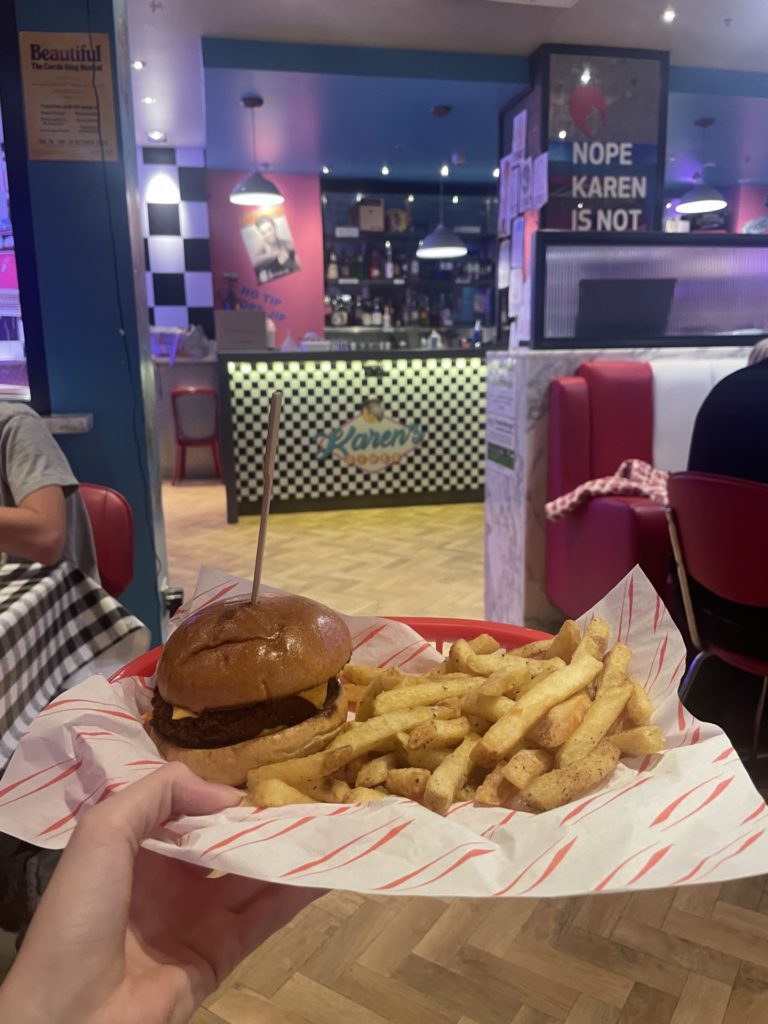 Karen's is located in the Bullring and to guarantee a seat you can book online which is advised as this diner can get rather busy. If you're under 14 you must be advised by an adult but be warned this restaurant is not for the fait hearted and offensive language will be used throughout your visit. And by coincidence if your name is Karen and are carrying a valid form of ID you can show the staff and grab yourself a free drink.

Birmingham B2 4QA